By Capt SistaGurl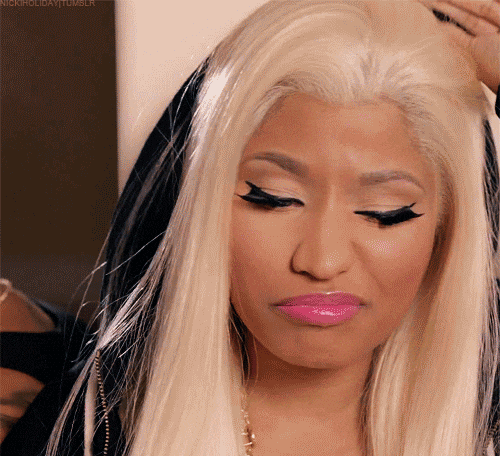 Once upon a time, in the age of a coke-induced Russell Simmons, rap battles were king, LL Cool J wore a Kangol, and the female rappers were fresh and diligently working their way up to the mainstream within the culture. As the years progressed, and Russell said no to drugs, and yes to very young women, the image of the genre changed, but one thing still reigned true.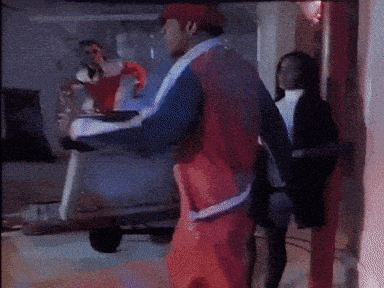 RAPPERS RAPPED their frustrations in the studio and on rare occasions award shows and radio stations. There's a period in between where rap was aligned to violence and our most popular rappers were at the center of a feud, but let's leave this out for now because those times were outside of the norm. Except for that one time in the studio, 50 got jumped, Murder Inc got raided, and the beef spilled outside of the booth. But that's really it, right? Well no, not really, it happened a few more times.
BUT PRIMARILY, rappers used their words for a primary pursuit of dominance and it was friendly, and lucrative, NOW… in the modern era, rappers wear skinny jeans, and the old heads still have enough wind in their egos to use their Twitter thumbs, and get drunk with NORE and SAY TOO MUCH.
If you have had access to social media for the last few weeks, pick your poison, BALD LL is telling Twitch Bloggers about themselves, female rappers are swapping profile photos, releasing revenge porn, and insulting each other via text and TWITTER. Puff or whatever he's being called right now, is beefing with his number one - number 2 (Ma$e) and also standing up against Ye.
And KANYE…is on FOX NEWS with TUCKER CARLSON. it's as if, rappers woke up one day and decided that they wanted to audition for an Andy Cohen or Mona Scott Show.
He's really starting to come off like Clayton Bisby to me. (For those of you unaware, here's a link you're welcome).
WHAT THE HELL IS GOING ON?
Are they bored? Too rich? Are they suffering from residual COVID-19 anxiety? IS OUTSIDE TOO MUCH? AND WHY DO THEY HAVE TO KEEP TELLING US THAT THEY'RE OUTSIDE? WE ARE ALL PRETTY MUCH OUTSIDE AT THIS POINT…
Now, there's a bunch of very Capulet and Montegue-type alliances that frankly don't make any sense. Nicki has her gang, the City Girls are randomly laughing at people. Cardi is out here looking like a SUPER bully. Begging the question, was Nicki really the bad guy? I'm kind of unsure.
Ma$e is rocking a Dipset chain after years of distance from his high school friends, and KANYE IS ON FOX NEWS (yes I said this already) , using his code-switching voice that frankly NO ONE LIKES. Do you ever wonder if he had to use that voice every day while he was married to KIM?
Like is it permanently locked in his brain like that now? We'll leave Kanye out of this right now, but Puff is choosing love and taking the "Black Oprah" Caresha Please on trips to Italy. But also making posts about how we should stop buffooning and cooning. PUFF, DO YOU KNOW WHO YOU ARE BRO?
The bottom line is, this is not the rap world I envisioned. I envisioned RAPLAND to be filled with beef but with BARS, not with tweets, but in a booth, filled with double entendres…
I've had to accept the fact that the majority of mainstream female rappers look like playboy playmates with a hint of Zoobeeli Zoo, but I will not continue to sit idol as they share TOO much of their business, day in and day out, on social media platforms. I personally do not care about how much money Ma$e owes Puffy or vice versa. I don't care why all the female rappers seem to have each other's phone numbers AND STILL somehow end up on Twitter. I really don't care why the Migos broke up either. The money will run low and they'll get back together BELIEVE ME.
If I could step into my Hotep/Kemet bag, I'd mention that this is in most cases by design, and the potentiality of unity of creatives is exactly what the MAN doesn't want. But we're not even going to talk about deceased rappers, increased streams, and record company profit on their insurance policies. Nor are we going to discuss hedge funds preying on the creatives as they sell their masters. CAUSE THINGS ARE HAPPENING AND WE HAVE ALL BEEN THROUGH ENOUGH.

ALSO, I DON'T WANT TO HEAR ABOUT THE KARDASHIANS ANYMORE. Like at all and as much as Kanye "protests" against them it's only keeping their name in the blogs. Rappers are single-handedly keeping the blogs running with the Kardashians at a close second. I can't do this anymore y'all. I'm seriously considering deactivating all my social media sites, simply because I like to ingest my rappers in their natural state, FLUSHED WITH AUTOTUNES, featuring wispy R&B singers.. Yes, let's do that.
If any of this gave you anxiety, I apologize. I advise you to practice whatever coping strategies you can because this just in… DONALD TRUMP IS BACK ON TWITTER. ALSO by the time I post this, I can assure you, there will be another headline about CHRISEAN AND BLUEFACE.