On Friday, Dec. 7, 2018, I attended the World AIDS Day Chicago event sponsored by AIDS Healthcare Foundation at Lacuna Lofts on the South Side of Chicago.
The AHF is currently the largest provider of HIV/AIDS medical care in the U.S. Per their website. AHF funds its mission to rid the world of AIDS through a network of pharmacies, thrift stores, healthcare contracts, and other strategic partnerships. Since the start of their organization in 1987, they have served and provided care for millions of people worldwide affected by the virus.
The event was hosted by former "The Voice" contestant Sandy Redd, and DJ'd by music mogul-producer-pioneer Jermaine Dupri. (Yes, JD!) I covered the red carpet and spoke to them and other artists about the event and the organization.
We discussed the impact that HIV/AIDS has had on Americans and the importance of philanthropy, advocacy and more.
Check it out below!
Sandy Redd
Can you share what brought you to host World AIDS Day Chicago?
There's definitely a need to talk about something like this. [We need] to be able to talk about the fight that needs to continue to happen. That's a part of the thing that we have a problem with, is making this topic the forefront of the conversation. Before intimacy. It's a stigma to talk about (STD status). But it's necessary before actually giving a very important part of yourself. This platform wants to alleviate and educate and make people aware. That's beautiful, that's why I'm here.
Frankie J: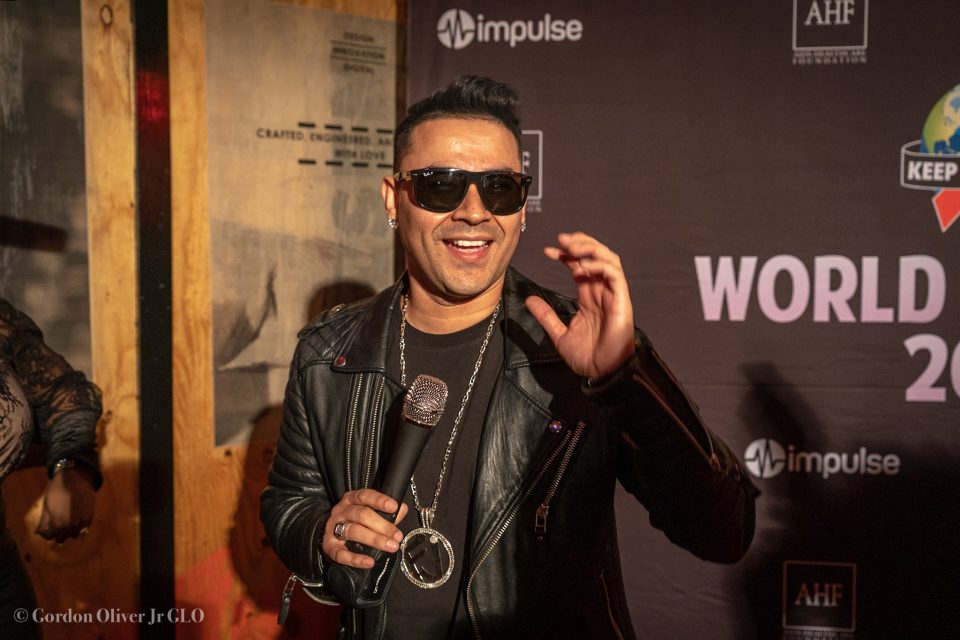 Frankie, a birdie told us that today is your birthday. Happy Birthday! Can you tell us what brought you to perform tonight?
I think it's a really important cause and something that we missed as a community. We don't discuss HIV/AIDS in a lot of our families, and I just think it's really important to bring awareness to the cause.
Are you aware that according to the CDC, Latin Americans are receiving increased diagnoses among heterosexual Americans?
I did NOT know that. Thanks for letting me know. We must learn this type of information so we can get it back to our families. There's a lot of us who just don't know.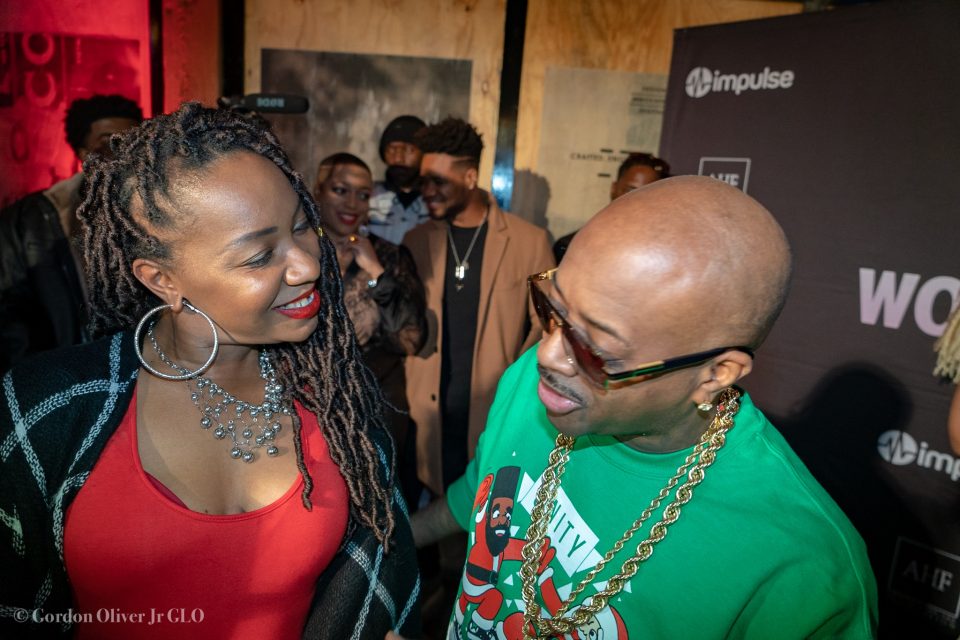 First I would like to thank you for your ability to assemble talent with your former So So Def artists and to revamp careers through your production, and lastly your patience with Bow Wow.
[Laughs] Thank you so much!
Can you tell us what brought you to Chicago to DJ this event?
The foundation asked me to do it. And I feel like it's a great cause. Like 2 or 3 days before I left Atlanta, I was watching the news and heard that the [HIV/AIDS] crisis in Atlanta has skyrocketed. I heard the numbers are going through the roof and it's right in my backyard.
I felt like at that point like I needed to be talking about this in Atlanta other than Chicago. I just feel like it's a situation, where it's something we didn't pay attention to, and it's right upon us. We need as many people to bring this to people's attention as possible.
I am so glad I had the presence of mind to repost this. Although a bit tardy, the information is evergreen and should always be shared!
Even more recently, the CDC has confirmed that in the U.S. there are thousands of HIV/AIDS cases that are unreported. Meaning that the virus is being spread by people who have no idea that they are infected. Making them and their partners unable to take PreP medication to alleviate the spread of HIV/AIDS and maintain a high quality of life.
So as always, if you enjoyed what you read, like, share, and comment! We would love to hear from you!
Stand in your light!
Capt SistaGurl
Laura Miller